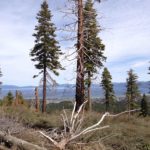 Price increase continues for 3rd month in a row …stats from South Lake Tahoe MLS as of 5.31.16.
South Lake Tahoe, single family properties increased 4.8% to $379,500 from this same time period last year…however, while inventory has increased with 215 active listings as of 6.24.16, this number is very low compared to other years with 350 active on all of the California side of the South Shore…will be interesting to see this number by July 1st in anticipation of the prime listing season.
My personal observation…as of Mar. 1st 175 active single family properties came on the market and 68 of these have closed through 6.24.16.
Wally the Skier Realtor