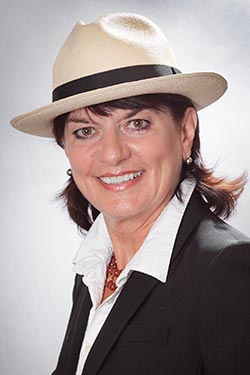 Deb moved to South Lake Tahoe in 1978 with her husband Tony to raise their two children Alicia and Bret and to enjoy this beautiful alpine community. She began her career in real estate and her active participation in South Lake Tahoe community affairs shortly thereafter.
With more than 40 years of working in the Lake Tahoe real estate market, Deb still has a passion for being the very best at what she does, staying up to date daily in order to make certain each transaction is completed with the utmost professionalism, and concern for her clients, yet allowing each Team member to do the jobs that they are uniquely qualified for.
Opening the doors of Deb Howard & Co. on January 1st of 2001, allowed Deb to fully implement her Team approach to the real estate business and its benefits for the client. After thoroughly studying this approach and seeing it in action, Deb began successfully using the Team concept several years ago, and as her past and repeat clients will attest, it works to everyone's benefit. With a seemingly unending supply of energy and enthusiasm, Deb leads her Team by example, to do the very best for our clients, to go "Above and Beyond".
* * * *
The Lake Tahoe Basin is unique in nature, with several local, state, and federal agencies working together and separately to govern growth rates around the lake, maintain Lake Tahoe water clarity, and overall environmental quality, and deal with affordable housing, among a few of the issues. Deb is directly involved with many of the issues that confront Lake Tahoe and surrounding area and maintains an open dialog with those involved in other issues. She believes that being up to date on the local and national issues that confront the real estate industry is of paramount importance in assisting each client that comes to Deb Howard & Co. To say the very least Deb "lives and breathes real estate" 365 days a year.
Among her many past and present Real Estate and Community Achievements:
CAR Director
CAR Committee Member – Land Use & Environment, Scholarship & Federal
Distinguished service award STAOR
Received Certified Residential Specialist (CRS) Designation
Pathways Planning Team Member
Lake Tahoe Chamber of Commerce South Shore – Board of Directors
RSPS – Resort and Second Home Property Specialist Certification
RSPS of the Year
National Association of Realtors, Presidential Appointee to the Resort and Second Home Committee
National Association of Realtors, Resort and Second Home Committee, Chairperson
South Lake Tahoe Association of Realtors; Board of Directors
South Lake Tahoe Association of Realtors; President, Board of Directors
South Lake Tahoe Association of Realtors, Workforce Housing Committee Chairperson
** South Tahoe Assoc. of Realtors – Letter of Recommendation
** Tahoe Sierra Board of Realtors – Letter of Support .pdf
Realtor of the Year; South Tahoe Assoc. of Realtors – 1992
Realtor of the Year; South Tahoe Assoc. of Realtors – 2003
South Lake Tahoe Chamber of Commerce; Board of Directors
South Lake Tahoe Chamber of Commerce; Housing Committee Chair
Lake Tahoe Visitor Authority; Board of Directors
Lake Tahoe Visitor Authority; Chairperson
South Lake Tahoe Board of Education Foundation; Board of Directors
Tahoe Tomorrow; Board of Directors
South Lake Tahoe South "Y" Planning Team
President of the South Lake Tahoe Chamber of Commerce
Community Service Award; South Tahoe Assoc. of Realtors
Soroptimist International; member 1998-Present
Member – Sierra Nevada Assoc. of Realtors 2003 to present
Member – Tahoe Sierra Board of Realtors 2003 to present
Member – South Tahoe Association of Realtors