Heavenly Valley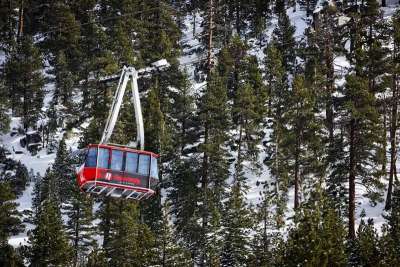 The Heavenly Valley neighborhood is notorious for its adjacent location to the world-famous Heavenly Ski Resort and its prime location to one of the central hubs of South Lake Tahoe. In the winter, you are within walking distance of the California Base Lodge and the Heavenly Tram—both providing immediate access to the winter wonderland and astounding views of Heavenly. The nightlife of Lake Tahoe's Stateline casinos as well as the vast assortment of restaurants and retail shops are only a few minutes' drive away and can be accessed via taxi, Blue-Go Shuttle—or in the summertime—the Nifty Fifty Trolley. Several of the restaurants immediately accessible to the Heavenly Valley neighborhood include The Himmel Haus, Café Fiore, Shangri-La Himalayan Kitchen and Thai on Ski Run for dinner, and the Red Hut Café—one of South Lake Tahoe's most notable restaurants—for breakfast or lunch. For summertime activities the Lake Tahoe's Heavenly Valley neighborhood is located within walking distance of the Ski Run Marina—which includes access to the beach, boat and jet ski rental, and parasailing. The Riva Grill—one of Lake Tahoe's most desirable lakefront restaurants—is also located in the Ski Run Marina complex. The Heavenly Valley neighborhood also has direct access to the Powerline trail—which accommodates mountain and dirt bikes as well as those just out for a scenic Tahoe wilderness hike. The Powerline trail branches off in hundreds of directions and provides access to several trails leading to the highest peaks in the Lake Tahoe Basin. The Heavenly Valley neighborhood contains homes, condos, and rentals that range across the board in price and truly provides for any of the outdoorsman's or woman's desires.
Heavenly Valley Homes for Sale

Sorry we are experiencing system issues. Please try again.