Resort Home Lifestyles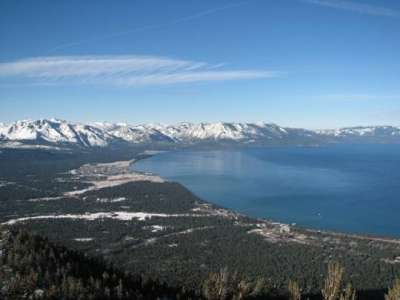 South Lake Tahoe sits on the state line between California and Nevada, nestled against the shore of Lake Tahoe. The breathtaking natural scenery is a huge draw for tourists and outdoor enthusiasts. With an approximate population of about 22,000, this beautiful city is the right size for enjoying a small-town atmosphere without sacrificing conveniences. Resort home listings in South Lake Tahoe are popular, so working with an experienced real estate agency which has Realtors® who know the area is a great way to find the home you have always wanted.
Local Activities
South Lake Tahoe is rich with possibilities for nature lovers, afternoon picnickers, and sports devotees alike.
Hiking trails
Parks
Pope Beach
Water sports such as boating
Balloon rides
Seasonal skiing and snow boarding
With such stunning beauty all around, this city and its surrounding area offers something for everyone. Of course, there is also excellent shopping as well as museums and art galleries for those times when you want more physically sedate activities that are just as mentally and emotionally stimulating. People look for resort homes for sale in South Lake Tahoe, to be able to savor the surroundings as well as this city's sophisticated but relaxed atmosphere.
Resort Home Listings in South Lake Tahoe
If you are interested in South Lake Tahoe resort homes, each structure has its own special charm rather than being all-inclusive.
Boating access
Marina
Lakefront
Close to lake
Near conservancy land or national forest
Close to bike trails
Near or adjacent to golf course or ski resorts
Resort home listings in South Lake Tahoe, are scattered throughout different neighborhoods. You can study the neighborhood pages to learn about the features of each particular area. Most neighborhoods do not have homeowners' associations, although some offer gate access and snow removal. Resort homes for sale in South Lake Tahoe are popular with those looking to move to this area and putting your search in the hands of a knowledgeable real estate agency such as Deb Howard & Co improves your chances of finding a home ideally suited to your tastes and needs.
Find Your Next Home
As beautiful as South Lake Tahoe is, you want to find the ideal residence to complete the idyll. The Realtors® at Deb Howard & Co know this area, and we make great partners in the search for your next home. Browse our listings and contact us for more information. We are happy to help, and we have locations in California and Nevada. Reach us at 866-542-2912 or use our convenient online contact form.