Leisure Lifestyle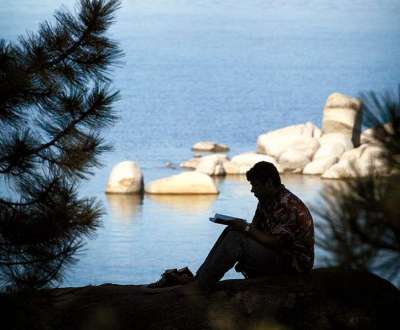 We know a lot of folks choose to buy South Lake Tahoe real estate so they can be closer to the action packed, adrenaline lifestyle that is associated with mountain and lake life. If you are looking for a slower pace, you can enjoy leisurely activities as well. In fact, the city of South Lake Tahoe has spas, massage parlors, gyms, salons, shopping, specialty fitness studios and wellness boutiques located all throughout town.
For shopping, there are several long time, locally owned boutiques like Sidestreet, Savvy, Sealed With a Kiss, J's Boutique and more. All of these stores offer a variety of fashion options from clothes, formal wear and accessories at a variety of price points. The other perk is that they are all within walking distance of each other so if you can't find something at one location, you have other options nearby. We also have North Face, Patagonia and multiple shops geared towards that outdoor lifestyle.
For spas and massages, Bluewater, Bio Spirit and Elements are a few notable spots to get massages. Purity Aesthetics on lower Kingsbury Grade is THE local's choice for facials, lash extensions, Botox and more. Not only will you probably run into a few people you know during your appointment, but you'll walk out feeling your best.
If you are looking for fitness options, Gym Love and Omni are just two of the options that offer personal training and unique classes.
For more recommendations on different businesses in town that provide a leisurely experience, ask your South Lake Tahoe Realtor what their picks are.