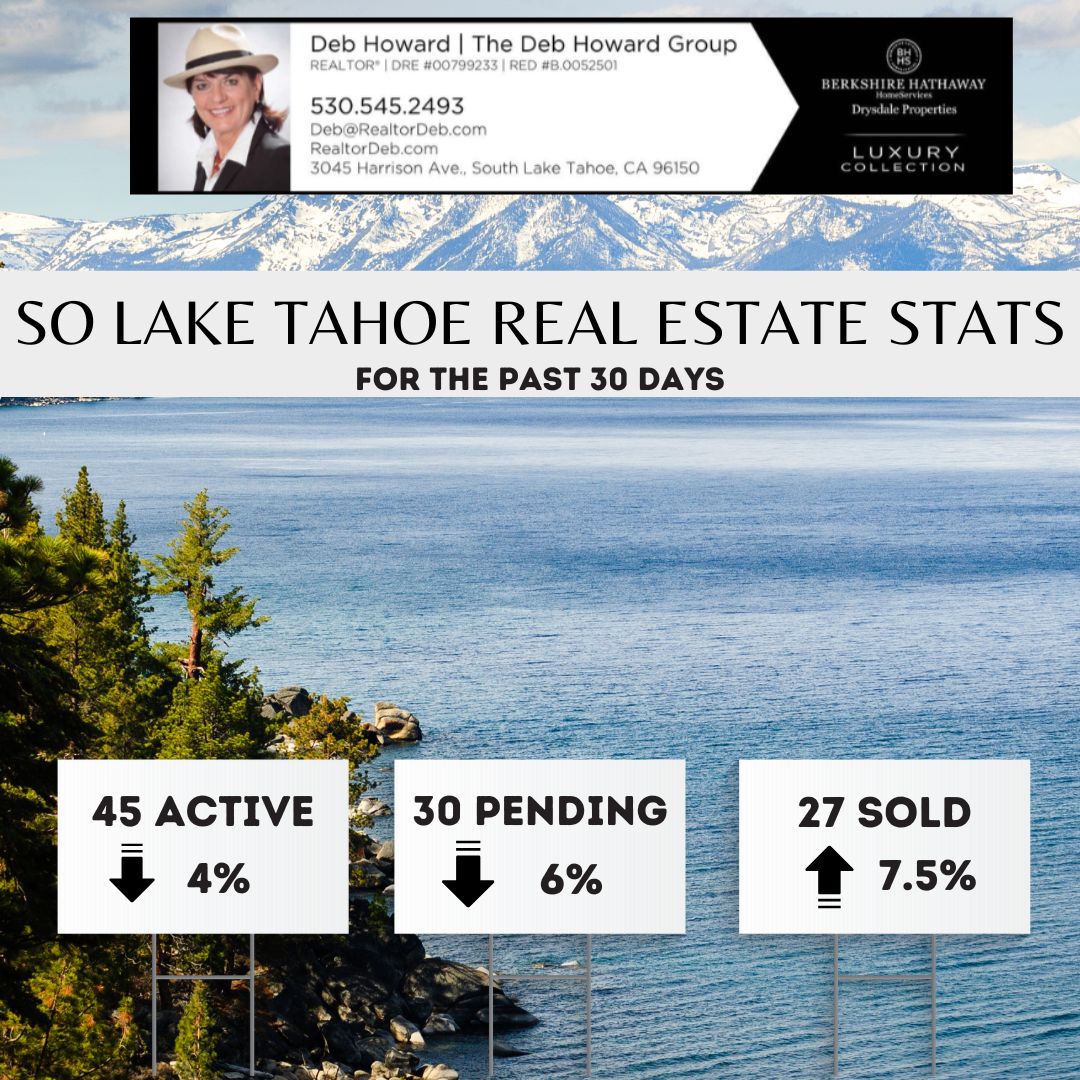 Here's this week's stats plus more,
There's a lot going on in the market again, this crazy week, most of which has been driven by the weather; "Acts of God" seem to be driving the focus and energy of the residents the would be residents and visitors alike. We've been the beneficiary of the a serious amount of snow, record breaking totals, all of which will be providing us a very long season of snow, water and a great spring and summer recreational season to look forward to. Drought might be a word we can push out for the next year or more. All good things to look forward to.
The fed continuing to focus on managing inflation by putting upward pressure on the its interest rate having some unintended effects primarily that of the banking industry who are finding themselves in the dubious position of carrying too much low interest securities but having to recharge their coffers at higher rates, which is a formula for disaster as evidenced by the recent collapse of two smaller albeit significant banks. Putting a chill in the spine of consumer/investor confidence.
Still there are great signs in the economy particularly in the jobs growth sector and the unemployment percentages and most recently the CPI index showing signs of decline in cost of shelter reporting. All of which have had an encouraging impact on the immediate market with home loan rates floating lower along with lender incentives making this a great start to what we hope will look like Spring time in the Lake Tahoe basin.
Adding to the economic positivity, there's the truly perceptible excitement building around the Spring Season and the positive focus on Lake Tahoe real estate market. Stay tuned as there's more to report.
Here's the latest stats 03/24/23
Active listings 45
(Down 4 %)
Pending sales 30
(Down 6 %)
Homes Sold 27
(Up 7.5 % )
Active Listings
$1,268,000 median home price,
(Down 1.5% week over week )
$681 price per sq ft.
(UP 2 % week over week )
Pending Listings-
$840,000 median home price
(UP 19 % week over week)
$501. price per sq ft.
(Up 2 % week over week)
Sold Listings
$725,000 median home price
(Down 8 % week over week)
$496. price per sq ft.
(Down 3% week over week
Year over year we are reporting a mere impact in the home values of 1.1% down turn in the median home prices in the Lake Tahoe, south shore market. However, month over month we are tracking a changing scenario with predictive values of nearly flat to negative 3-5% annual appreciation for the year over year of 2022/2023 based on the sales data leading to this week's stats and eblast.
The absorption rate is now hovering at 1.6 month(s) of active residential inventory on the market. As a point of reference, 3 months of inventory has become the standard for these past many months. It is widely held that 3-5 months of inventory is a normal market where buyers and sellers have equal footing in negotiations.
While interest rates are at historically low, albeit "normal" interest rate percentages, we are finding our real-estate market also returning to a "new normal" of a seasonal market where both Buyers and Sellers and are back to negotiating, as evidenced by the nearly 2 months of active listing inventory on the market. For many a relief, for others the sense they may have missed the market. The latter is playing out, as prices have declined ever so slightly!\\With the stabilizing inventory and seasonally tempered home prices, the big picture for a more "normal" real estate market bodes well as we lean into this Q3-Q4 of this year as the likely time for recovery in 2023.
Welcome to our Lake Tahoe market and community where we welcome and encourage you to come and let's look at what new and inviting opportunities are available. If you're new to the market we'll bring you up to speed and get you on the right path to your Tahoe home ownership!!
For me it is bittersweet time in the history of Deb Howard and Co., in our evolving real estate career as I merge my company with a outstanding partner Berkshire Hathaway Home Services Drysdale Properties for which I am most thrilled and honored to join. In this evolution I bid farewell to our real estate home for the past 17 years.
In closing one door we open another this exciting new year and welcome in this exciting next chapter for me and my most amazing and incredible team. The Deb Howard Group is moving to our new offices to Harrison Ave., smack in the heart of Lakeview Commons, the hub of Al Tahoe business district and steps to the lake, vibrant shops, restaurant and music venues.
Look forward to seeing you there and be watching for the "welcoming open house" so you can share in our excitement with us!